Hi there,
here's the next amigurumi I chrocheted as a present.
The recipient of the gift, is the same as for the doll called Trafalgar Law from last week.
I had no idea what kind of doll this was. I got the information that it is a famous manga character, named Raito. I'm not into this Manga-things that much, so I had to search the internet to know what's about this figure. If you're interessed too, here's a link about the series Diabolik Lovers and it's character Raito.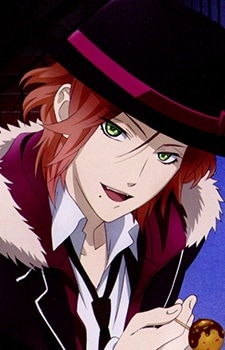 Hope she likes her gift.