A few weeks ago I saw this over at Pinterest (h
ere's the
Link
)
: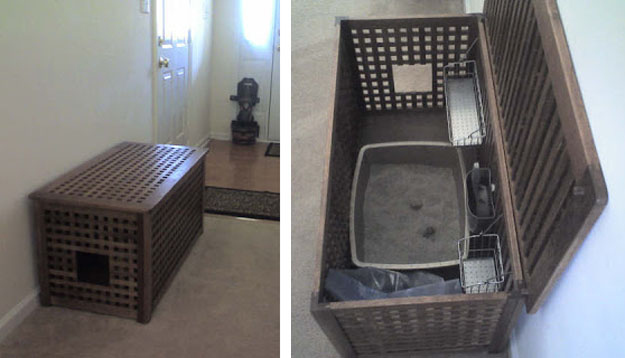 Immediately I was sure I wanted to have one of my own. So on Saturday we went to Ikea and bought this storage bench. We cut an opening at the side and brought two hinges on the lid. It turned out well.
It looks much neater and there's enough space to store even the bag with the cat litter.
Me and the cats love it.